Scoliosis is a medical condition which affects the curvature of the spine. People who suffer from scoliosis will often experience discomfort and pain when sleeping which is why it's important to use the best pillows for scoliosis.
The best pillows for scoliosis provide good support for the neck, shoulders, and the spine, while still being comfortable to sleep on. First, we're going to discuss some of the best types of pillows for scoliosis.
Types of Pillows for Scoliosis
Memory Foam Pillows
Memory foam pillows are great for people with scoliosis. The memory foam is designed to mold into the shape of the neck so it can work well for people with scoliosis. Memory foam pillows also evenly distribute weight so there won't be too much pressure on any one point. This will also help with spinal alignment.
Buckwheat Pillows
Buckwheat pillows are filled with natural buckwheat hulls and are well known for the excellent support and durability they provide. Buckwheat pillows are also hypoallergenic and breathable so if you have allergies these pillows are also a good choice.
Water Pillows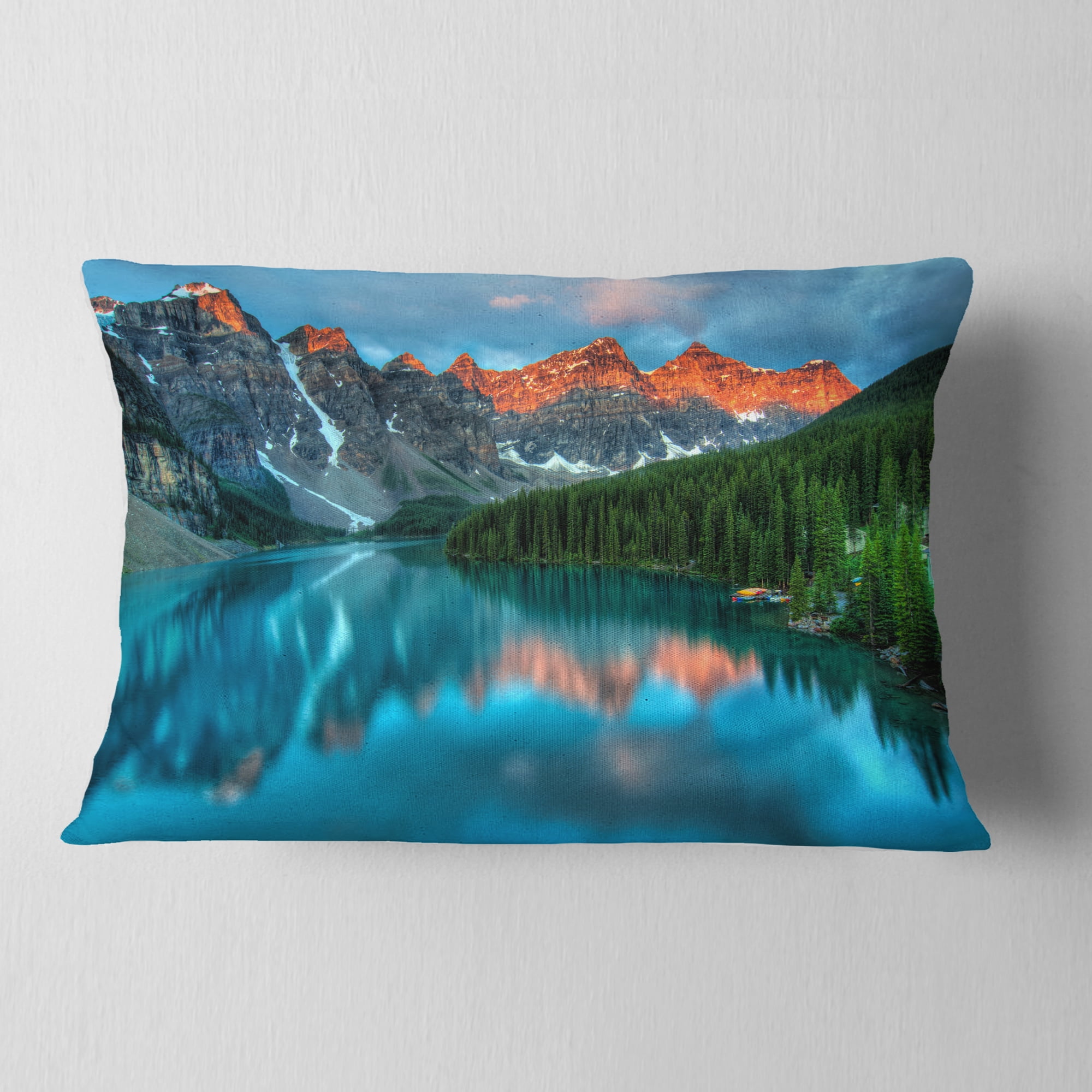 Water pillows are the most innovative type of pillow design on this list. These pillows are very adjustable the more water you put in the more firm the pillow the less water you put in the softer the pillow. Similar to the memory foam pillow it evenly distributes weight to help with your scoliosis.
Cervical Pillows
Cervical pillows are specifically designed to support the head and neck making it a great choice for people with scoliosis. They also have a unique shape that helps support the natural curvature of the neck.
Body Pillows
Body pillows are a good option for people with scoliosis since they support the entire spine. It's especially good if you are a side sleeper since they reduce the pressure of the shoulders and hips. Body pillows come in a variety of different shapes and sizes to meet anyone's needs.
Best Pillows for Scoliosis
Coop Home Goods Original Loft Pillow
The Coop Home Goods Original Loft Pillow is a memory foam pillow. This pillow is versatile and can work for back, stomach, and side sleepers. You can also adjust the amount of foam to perfectly fit your needs.
Zen Chi Organic Buckwheat Pillow
The Zen Chi Organic buckwheat pillow is the best buckwheat pillow for people with scoliosis. It is filled with organic grown buckwheat hulls. It's also refillable so you can put the right amount of buckwheat for you.
Mediflow Water Pillow
The Mediflow Water Pillow is the ideal water pillow. This water pillow conforms to your neck to help reduce any pain you might have. The water pouch is fully sealed and isolated so you won't need to worry about this pillow popping like a water balloon!
Tri-Core Cervical Support Pillow
The Tri-Core Cervical Support Pillow has quite a unique design. This pillow is designed to help the spiral posture of the neck. The head cradles in the concave center of the pillow which gives you proper curvature in the spine. The main downside is this pillow is not designed for side sleepers.
Pharmedoc Pregnancy Pillow
The Pharmedoc Pregnancy Pillow can be a good pillow regardless of if you're pregnant or not. This pillow has a U shape which is good for relieving pain in the hip, back, and neck. It also is sold at a very cheap price and comes in many different colors.
In conclusion, finding the best pillow for scoliosis is crucial to reduce pain and to get a good night's rest. The top types of pillows for scoliosis are memory foam, buckwheat, water, cervical, and body pillows. Hopefully, one of our top choices meets your needs so you can sleep well.